Feel like you've done everything you can to grow your blog but still not seeing any results?
Blogging is great but it can be exhausting, overwhelming and frustrating sometimes.
With so much information coming at you from so many different sources, how are you really supposed to know what to do, and in what order, to actually make progress and get the results you are looking for?
Or at least, it hasn't worked for you.
But what if the problem isn't the lack of information, but the lack of a clear roadmap in which to apply it? What if it turns out you are actually doing the right things, but in the wrong order? And what if there was a way to reverse your course in order to get back on track?
That's exactly why we created the Blog to Business Blueprint.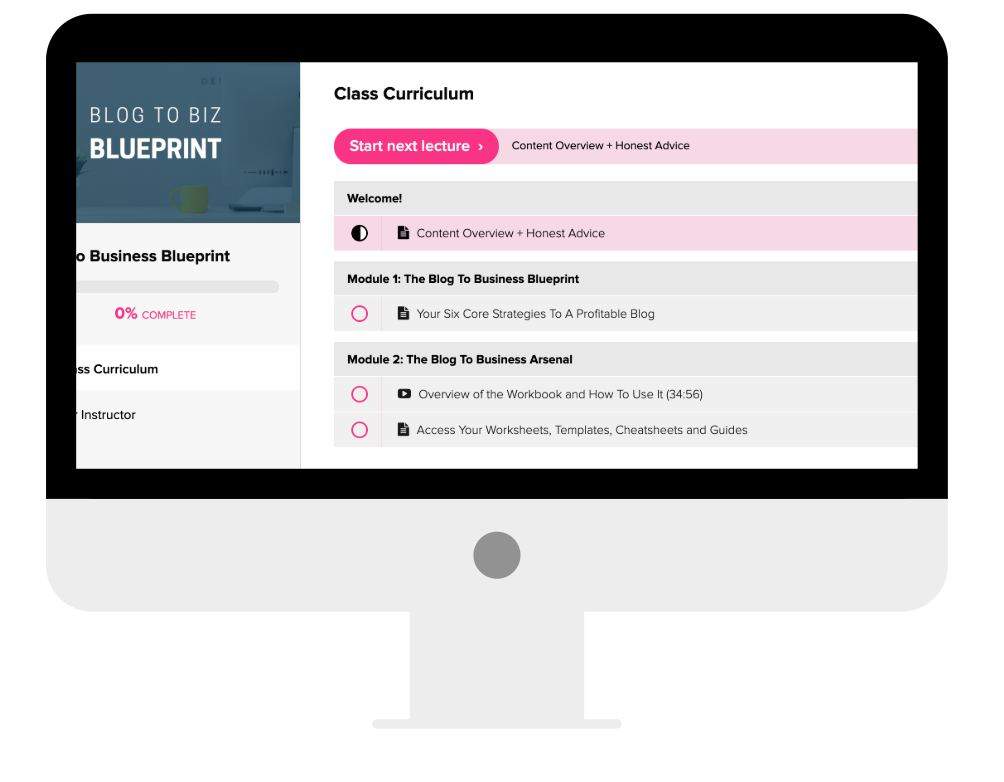 Because, believe it or not, the problem for most bloggers is not that they don't know what to do, but that they haven't taken the time to complete the steps in the right order.
They jump around from one thing to the next, trying this and trying that, getting frustrated when something doesn't work, and then wondering why they haven't seen great results.
The Blog to Business Blueprint has the exact steps we follow at BC Creatives that helped us turn our 3 year-old hobby blog into a profitable, thriving online business that generate passive income on a regular basis and enable us to make an impact to the lives of our readers.
This is for you if...
You want to create value-driven content that boosts your traffic and delight your readers
You want to discover the guaranteed ways to monetize your blog to grow your income
You want to save time and work smart by having the swipe files, templates and cheatsheets
If you're serious about your blog and want to see it thrive, you have to know what you're doing, so you don't end up a year later wondering what went wrong.